For a global data analytics and brand consulting company employing close to 300'000 across 100 countries you may have presumed there would be a mature and uniformed procurement function behind it. This however was not the case at Kantar.
A change of ownership in 2019 identified the need for a proficient procurement function. Enter Stephen Day in 2020 as CPO, a decorated procurement and supply chain executive with experience of driving transformations across numerous sectors.  Stephen explains the challenge, the opportunities, and why he is passionate about the impact of procurement.

Hi Stephen. Firstly, please provide a brief overview of Kantar and its evolution in recent years.
Kantar was a was part of WPP until November 2019. Part of the due diligence, the prospective owners, Bain Capital, did an assessment. One of the value levers they looked at was the state of the procurement function. They identified it as an underused corporate asset that could deliver quite a lot of value to the business with the right level of investment. So, shortly after the acquisition, I was appointed into the role to drive this procurement transformation.
What did I inherit? Well, very little! There were only two people in the business running procurement and we had no procurement technology in place at all.
However, if we fast-forward two years, we now have our own procurement organisation well in place, and we've got a cadence in data analytics that is monitoring and tracking all of the work that we do. We've got a technology deployment underway using the platform Coupa and we go live with the procure to pay (P2P) solution in August in the US, and September in the UK.
Finally, we are also focusing very hard on measuring our supply chain from a diversity and inclusion perspective, creating greater social inclusion with our suppliers.
All in all, in a very short period of time, we've really come a long way.
View the digital brochure version of the full content below
Having assessed the procurement function within the business, you devised a strategy that placed data and analytics at the heart of every process. In the initial months, how did you attempt to marry business needs with your data-driven aims, given the lack of existing maturity?
As I discovered more within Kantar, I identified something of a disconnect. We are a company that drives data insights for some of the biggest brands in the world. Yet, our ability to use our own third party spend data to drive good, real-time sourcing decisions was really lacking.
We didn't have up to date third party spend data, and we didn't have a very clear taxonomy in terms of who we're spending our dollars with. If you don't have timely spend data, and you don't have very good taxonomy, it becomes very difficult to decide how you're going to prioritise your sourcing efforts.
However, very quickly we've fixed all of that. We now use data on a monthly basis. Like a lot of procurement organisations, we're doing so to really drive better visibility of who we're doing business with – linking that to our strategic sourcing activities, and really driving impact in the business.
Digital transformation, the digital journey and creating a digital landscape are terms that we hear frequently across procurement and supply chain events. But what do these terms mean to you?
One of the phrases that drives me to despair at the moment is the use of 'digital transformation', or the 'digital journey'. It simply doesn't mean anything. They are terms that have been fabricated to give headlines to people that are undergoing a lot of change in their organisation. But if you ask people what it actually means, contextually it's very difficult for them to answer, because it's so unique, and so specific to each business.
However, the common theme driving a lot of organisations is this use of data and how they're leveraging it to run and manage their operations. And if you think about procurement, data is a good starting point to think about how it has changed over the past couple of years.
It wasn't so long ago that the supply 'golden record' was a very static document that captured maybe the name and supplier, their location, and an account manager or points of contact along with their telephone details. Now, that data isn't strong enough. To sustain your supply chain efforts, you need to know about their diversity, inclusion performance, you need to know about where they are from a corporate reputation perspective, and you certainly need to be more inquisitive about where they are in terms of data breaches, and all those kinds of things.
So, those records you had for suppliers that started off very static, have now grown. The data has become dynamic. It's not good enough to just ask a supplier when you start doing business with them, what their data strategy is. You actually need to know what that is all the time as the relationship develops.
In essence, that is the real transformation – to capture data with vendors, but then upgrade and refresh that data all the time, and use it to create transparency and visibility in real time.
Content Premier Sponsor – Cognizant

You are in the midst of a Coupa deployment which, by mid-2022, should be in full swing. Talk us through the phases of this deployment and how you believe it will assist in changing the shape and nature of day-to-day procurement.
We decided to carry out our Coupa deployment in three stages. This started with the source to contract phase, which is basically collecting business demand, and then routing that business demand through a formal, regulated sourcing process. Once you've captured demand, you take the vendors and the internal stakeholders through a well-practiced activity. At the end of which, you have your sourcing terms or conditions captured within the Coupa source to contract tool.
Part two has seen us work on our supplier onboarding process. It's no longer good enough to access a supplier and ask a set of static questions. While onboarding, you need to ask a set of questions that can evolve and develop over time. We've done this by using the Coupa Supplier onboarding module.
Stage three, locking those aspects together, is basically the procure to pay process. You've identified the suppliers you want to use, you've now risk assessed them, and your data records around them are strong and dynamic. Now you drive the requisition to purchase order process to link them all together. This is where most procurement transformations fall apart – value is leaked by not having the right systems to control where your third party spend goes, which means the sourcing activity (stage one) doesn't land as effectively.
We're about to go live with the procure to pay capability in August in North America, and then a month later in the UK. That will lock those three things together for the first time in Kantar.
Supporting Sponsor – KPMG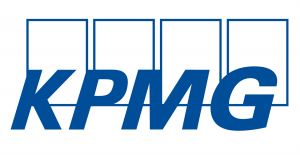 Bringing to mind current global events such as we're seeing in Ukraine, how has this three-step process brought you immediate resiliency relative to the wider business climate?
If you think of that journey from source to contract, to supplier risk management, to onboarding, and then procure to pay, one thing we did is link our supplier golden records to third party-accredited databases like Dun & Bradstreet, so we could begin to refresh and understand, in real time, the status of our suppliers.
This was a somewhat fortuitous investment because when the Ukraine issues arose, and supplier sanctions set in, we had to really test the supplier ownership structures of our supply chain and make sure that we were not inadvertently doing business with companies that may have an indirect relationship with some of the sanctioned organisations or individuals.
I think that's just an early illustration of how you can use these types of data tools that we're putting in place, to protect your business against some of the macroeconomic issues that have appeared in recent times.
A business operating in 80 markets globally, with two procurement staff when you joined and a significant influenceable spend afoot, inevitably needed to scale. How, during a global pandemic, did you go about recruiting the best talent?
It's definitely been one of the biggest challenges of my career. I joined in April 2020, a week after lockdown was announced in the UK. I had to not only learn about the business remotely, but respond to some urgent issues in terms of protecting the liquidity of the business, and controlling and managing third party cost. This was all in absence of existing good processes or systems. I would say it turbocharged my understanding of the limitations that we had in the company.
However, people were generous with their time and I quickly formulated an understanding of where the business was at. Speaking to so many people, consecutively and remotely, made me realise a step change was required in the way we managed third party procurement.
What I then did was put together a business case for investing in procurement capability which was signed off, and I went about recruiting based on two key considerations. Firstly, the leadership team had to be right, and secondly, I wanted to make sure we built up the organisation with diversity in mind from the start.
This wasn't a tick box decision. If you're trying to undertake a fast-paced transformation, then recruiting the same demographics as you isn't going to work. I also sought the best talent from a behaviour, not just experience, perspective, with this unbelievable transformation journey in mind.
Two years into the role now, what have been the primary challenges encountered so far, during this busy but successful period?
There are Kantar-specific and procurement-specific challenges. The implementation of Coupa has been huge as it's allowed for quick deployment and, therefore, a quick generation of value. However, we also had to be careful not to conflict a largely out-of-the-box solution with the way Kantar does its business.
Elsewhere, like many companies, everyone is suffering from a collective level of fatigue when it comes to change, transformation or employee turnover. With that, one of the challenges is building institutional knowledge into an organisation, to use new products and services that you are onboarding. Sometimes the new capabilities are overwhelming, synchronisations take time, the data doesn't appear right away. It requires a learning mindset around the integrations, and I've urged everyone to learn and improve with every speed bump, rather than treating hurdles as a failure.
If you want to move at a fast pace, you've got to have a learning and improvement mentality, rather than a defence and justification outlook.
Where do you see the function by the end of 2022?
That's a great question, and there's more that we can do. We have the Coupa roll out in North America and the UK later this year, but there's more markets that we want to get into.
Also, as we get a better grip on our supply chain, we begin to get more appreciation of vendors that we want to have really strong strategic relationships with. We're therefore moving those relationships into a kind of vendor management framework, where we begin to strategically manage them, which I'm excited about.
More broadly, I feel very passionate about procurement being a really good profession to work in. Sometimes when you talk to procurement people, they often say they fell into it which makes me despair. I wanted to get into the function from a young age and I now think a lot about how to bring the next generation of procurement talent in. This is where the social inclusion aspect comes in, and this comes from a mix of opportunity and preparation coming together.
I shadowed a Rolls Royce manager for a week at 16, and want to create similar opportunities for others, regardless of social background. I'm therefore hosting five A-Level students from a school in Elephant and Castle to spend a week to encounter procurement, in conjunction with partners like KPMG, Hayes and IBM.
Companies like Kantar have a unique opportunity to create opportunities, and I'd be excited to amplify programmes like this to counter economic inequalities and a lack of opportunity that exists for so many people.
You work with big partners, but may not be their biggest spend. Where do you see your value coming from, as an innovative and collaborative member of these supplier relationships?
It's the big question – how to create collaboration when you may not be the biggest party in town? But I'm finding that it's not about doing the most business for someone, but how interesting that work is. That's what's attracting a lot of suppliers to lean in and think about the journey that Kantar is going through.
Research businesses, and especially Kantar as it creates clean, authenticated first party data, is an area that is attracting a lot of interest now, due to the fatigue with fake news and message amplification.
Our work is increasingly valuable, and a lot of big tech companies are interested in how we do it and how they can support us in our transformation journey. It's not about the dollars, it's about the resonating story and the market value.
Finally, the procurement landscape has been flipped upside down. Priorities for many businesses are being rethought, and while the cost of buying and selling a service will always be a primary priority there are many other factors to consider. What priorities do you see becoming more prominent?
Much of industry has relied on the concept of lean over the past three decades – just-in-time operations, ripping out waste and being more cost efficient by outsourcing to lower-cost countries. It has been successful and has contributed to GDP transformations for global economies; not just industry change. However, two prominent issues have arisen more recently.
One, nobody initially factored in the cost of carbon in terms of outsourcing supply chains on a global scale. And people simply have to factor that in now. Secondly, in eliminating all 'waste', you've also reduced a lot of resiliency in your supply chain at a time when the main challenge isn't how cheap things are, but actually how to supply and guarantee resource supply.
So, priority wise, I'm anticipating a stronger focus on resiliency. We'll see more onshoring and nearshoring (which brings about issues of their own in terms of manufacturing scope and capacity shortfalls).
Moreover, I think the issue of social inclusion and diversity is also with us for the long-term. Long may it continue until the point we can feel that workforce participation is representative of the communities we serve.
Then, the final priority is transparency. People want to know about the supply chain brands they use and the conditions under which those supply chains operate. This reputational aspect will be a big priority moving forward.